Another August, another Fringe, and here's what I have in store for three weeks of late nights and slow pavements…
The Katet plays Stevie Wonder
Very excited to be finally presenting something I've wanted to do with The Katet for a long time – Stevie Wonder has been a huge influence on all of us, especially Mike Kearney who writes and fronts for the band, so what better opportunity than the Fringe to pay homage… We'll all be taking a shot at the arrangements, and putting our own takes on some of our favourite Stevie tunes. Five nights only, with a 10pm 2for1 night on Tuesday 11th…
Poción de Fe at The Jazz Bar
Another 5 night run at The Jazz Bar – where we began life a year ago. The line up has settled, lots of new tunes, and we are more than ready to throw a high energy 90 minute set at a midnight Fringe audience!
Showstoppers! The improvised musical
Am very excited to be taking the reeds chair in this absolutely 100% improvised musical – a London based company, they've been a hit of the Fringe for the last 6 or 7 years, and are heading to the West End in October… very exciting!
The Bevvy Sisters & The Bad Boys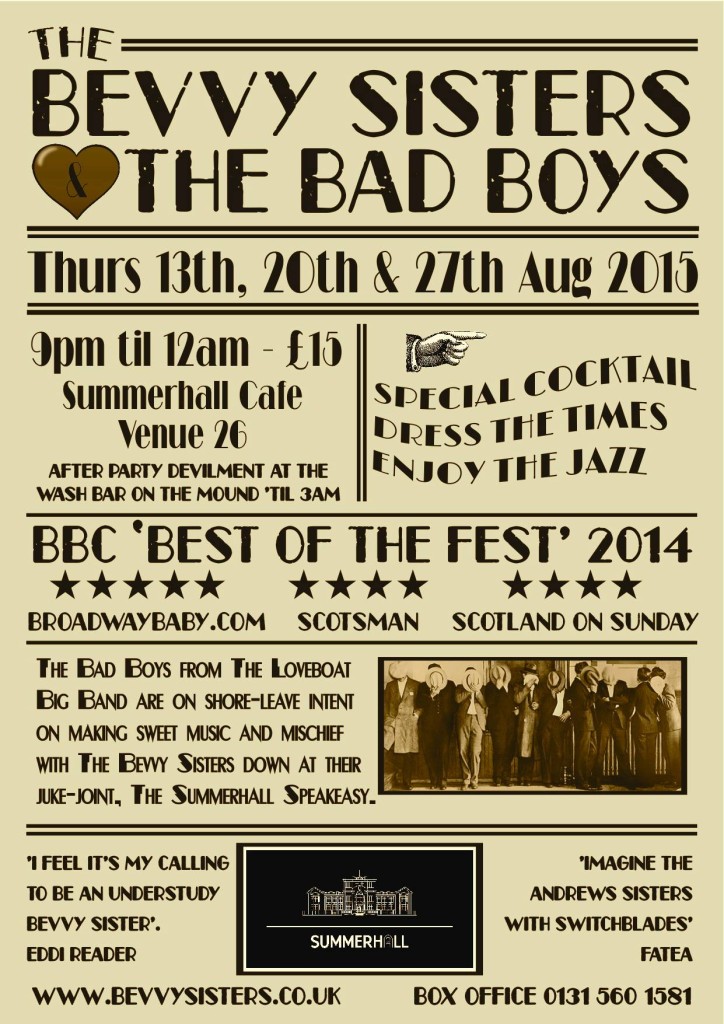 The sultry and exquisite Bevvy Sisters have teamed up with the Loveboat Big Band rhythm section and me, and are creating a curated night of music and dancing at Summerhall – something different for each of the 3 nights. A classy night out!
Orkestra del Sol (Nothing Ever Happens Here presents…)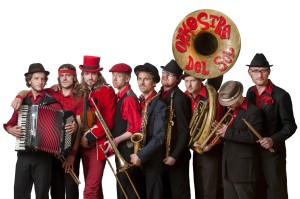 Our traditional Fringe one-nighter has a new home this year, in the form of the (new improved?) Summerhall Dissection Room – and we've got support from the excellent Bevvy Sisters. What more can you ask for?! Tickets
Plus no doubt some other surprise appearances… looking like 30+ gigs in the three weeks just now. A quiet year!